Hap Hap Lounge: a gathering space for your pre-show, preparty, post-show, afterparty or just plain party hangs. Serving up music-inspired cocktails, DJs, and delightful surprises with a sky view.
Located above Treefort Music Hall in downtown Boise. Join us on the rooftop 6 days a week for all the Hap-Happenings!
No cover. DJs on select nights. Sometimes trivia. Always a good time. 21+ Entrance on Capitol Blvd.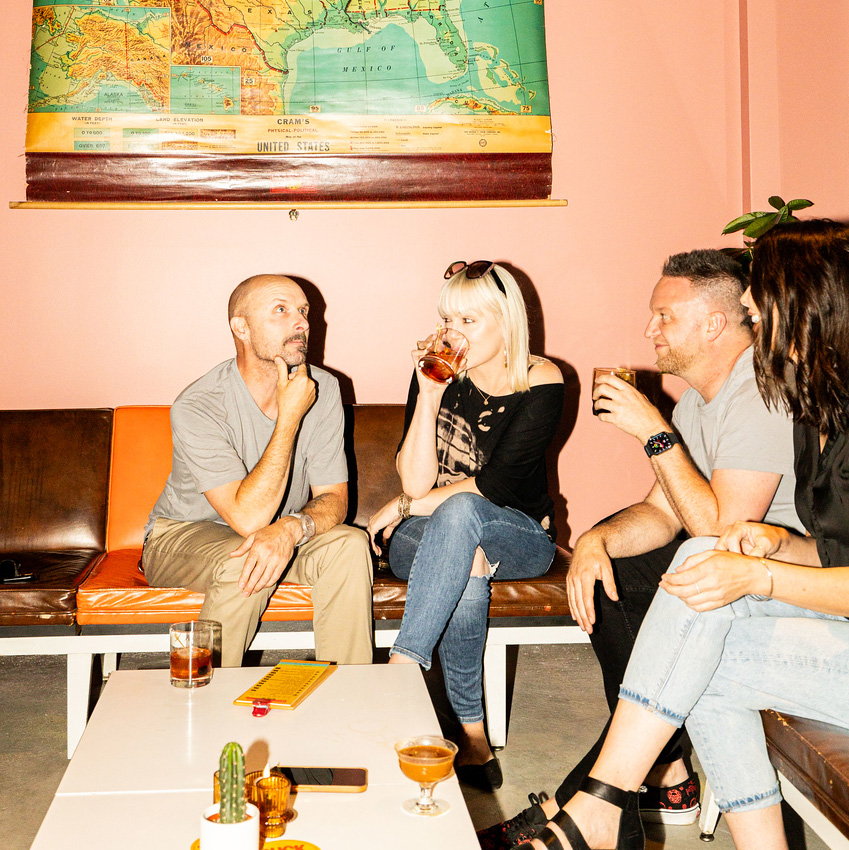 Whether you're looking for the ultimate craft cocktail, a quick PBR before your show at Treefort Music Hall, or a yummy locally-sourced zero-proof beverage to enjoy on the sunny rooftop, Hap Hap is your spot. We've custom crafted seasonal, music-inspired cocktails with a local spin. Rooftop views and good vibes abound.
Cocktails

Peruvian Punch
Pisco, Punt e Mes. Peruvian Purple Corn, Pineapple, Lime

I've Seen Pepper Days
Blanco Tequila, Strawberry, Serrano Pepper, Thai Basil, Lime, Orange, Thai Basil Salt Rim

Pear-adise City
Hendricks Gin, Pear, Brandy, Allspice Dram, Pear Juice, Lemon, Bitters

Hit Me Ube One More Time
Gin, Ube, Coconut Cream, Coconut Water, Guava, Pineapple

Foster The Banana
Suntory Japanese Whiskey, Banana Liqueur, Cinnamon, Vanilla, Brown Sugar, Almond Salt

High Like Planes
Old Tom Barrel Aged Gin, Amaro Montenegro, Aperol, Lemon, Concentrated Chamomile Tea Syrup, Cardamom Bitters

Snap Yo Fingers
Tito's Vodka, Sugar Snap Pea, Mint, Pandan, Lime

Spritz from a Rose
Champagne, Lime Cordial, Grapefruit Bitters, Grapefruit

Sandia
Plantation 3 Star, Honeydew, Velvet Falernum, Chereau, Appleton Estate, Lime, Amaro Braulio

Vista Oaxaca
Dos Hombres Mezcal, Zaya 16yr Rum, Amaro Montenegro, Antica Sweet Vermouth, Cardamom and Chocolate Bitters, Activated Charcoal

Velvet Agave
Vida Mezcal, Push and Pour Cold Brew Coffee, Lunazul Anejo, Licor 43, Coco Cream
Classics

Manhattan
Rittenhouse Rye, Sweet Vermouth, Angostura Bitters, Orange Bitters

Negroni
Bombay Saphire, Campari, Antica Sweet Vermouth, Sushi Rice

Irish Paper Plane
Jameson, Aperol, Amaro Nonino, Lemon

Paloma
Tequila, Grapefruit, Lime, Simple Syrup, Grapefruit Bitters, Soda

French 75
Gin, Lemon, Simple Syrup, Champagne

Daiquiri
Light Rum, Dark Rum, Lime, Demerara Simple Syrup
Zero Proof

Pea Switchel
Sugar Snap Pea, Mint, Lime, ERTH Raspberry, Ginger Switchel

Strawberry Spiced Soda
Strawberry, Serrano, Thai Basil, Lime, Soda

It's Corn!
Purple Corn Syrup, Pineapple, Lime, Soda
Tap Beers

Mother Earth Tierra Madre Lager

Lost Grove Citrus Hibiscus Gose


Western Collective Peak Juice Hazy IPA

Woodland Empire City of Trees IPA

Lost Grove Margot Amber Ale

Salmon River Brewery Buzz Buzz Coffee Porter

Meriwether Cider Ginger Root Cider
Cans + Bottles


Western Collective Tiki Juice

10 Barrel Cucumber Crush Sour

White Claw
Mango or Blackberry, 12oz

Best Day Non-Alcoholic Kolsch

Meriwether Non-Alcoholic Cider

ERTH Raspberry + Ginger Switchel


Wines
whites

2022 Domaine du Salvard, Val de Loire Sauvignon Blanc "Unique"

2020 Battenfeld-Spanier, Grüner Sylvaner

2022 Cinder Laisse Faire White Blend
reds

2019 Annesanti, 'il Salto del Cieco' Merlot

2021 Broc Cellars, 'Love Red'

2020 Eric Chevalier, Val de Loire Cabernet Franc
rosé

Dealer's Choice
Rotating Rosé, ask your server for details!
bubbles


2019 Mestres 1312 Reserva Brut
Nestled above Treefort Music Hall, Hap Hap Lounge is the perfect bar for your pre-show, preparty, post-show, afterparty or just plain party hangs. Serving up unique cocktails with the best music. With a half indoors, half outdoors setup (with heaters for when it's cold) Hap Hap Lounge is great all year long. 
Meet at Hap Hap for your after-work happy hour, your first-second-third date, for your bachelorette party or birthday party, to celebrate your new job, seeing your favorite band, or to show off Boise to a friend visiting you!
OPEN
Tuesday-Sunday
4pm – 2am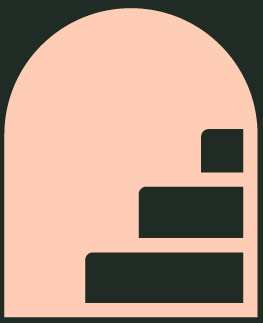 HAPPY HOUR
4pm – 6pm
+11pm – 1am